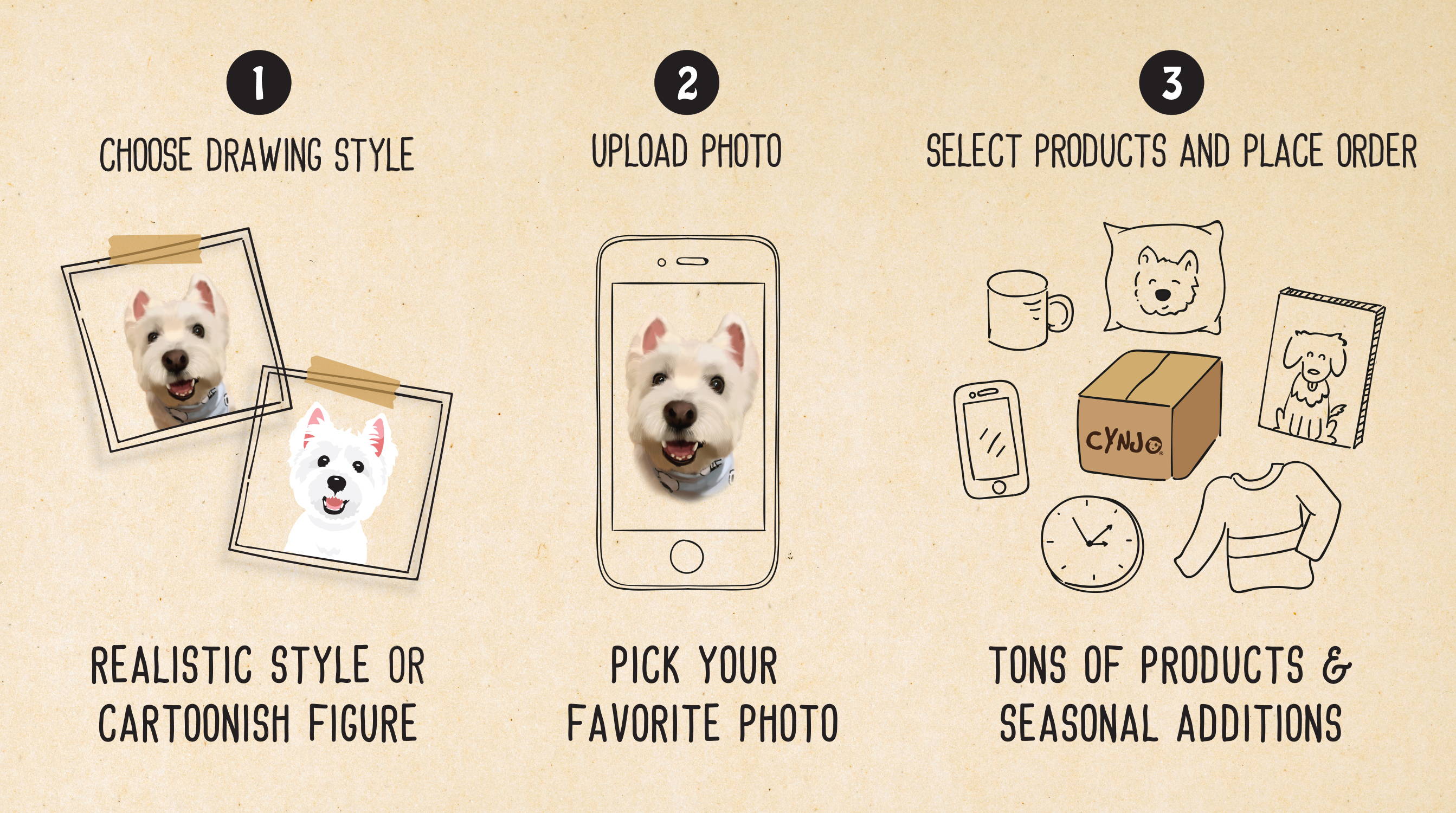 SEE MORE PRODUCTS

This drawing style mimics all the details of your pet. We will capture the color of eyes, flow of their beautiful fur, the pawfect smile on their faces, even the big Boop nose!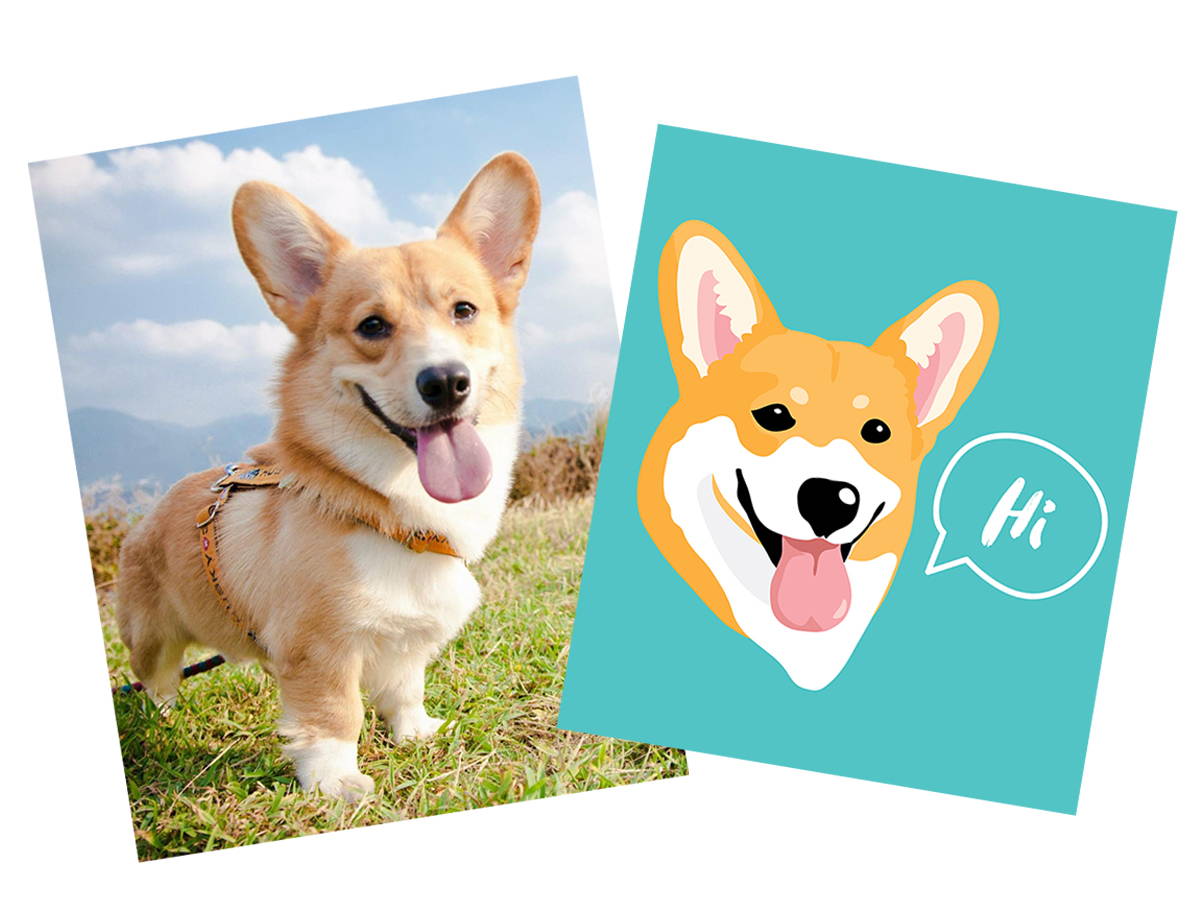 This style of drawing will express the over loaded cuteness of your pet. Bold colors and exaggerated fine line contouring the design. Turn your pet into cartoon figure!
5 TIPS! WHEN TAKING PHOTOS OF YOUR PET
#1 FOCUS ON FACE - Close up photos work best!
#2 EYE LEVEL - Take your photo at eye level with your pet.
#3 NO FLASH - Take your photo in natural daylight will have the best result.
#4 NO CROPPING - Make sure their ears and tongues are not out of the frame.
#5 NO BLURRINESS - Holding their favorite toys or treats and ask them to sit or stay still.
If You are not sure your photo works or not, no worries! Our team will check on them for you and if the photo doesn't meet our criteria, we'll let you know and help you choose a pawfect one!
CUSTOM YOUR ONE OF A KIND PRODUCTS!

CYNJO provides a variety of products (and continue adding!) for your custom drawing. You can use the same custom drawing on multiple products! And we keep your custom drawing on file so you can print it on any new seasonal products in the future with NO EXTRA DESIGN COST!
Plus, if there is any product you wish to have that we are not providing yet, just let us know. We'll try our best to make it happen!
First name
Last name
Submit
Account form fields
Data were successfully stored
Something went wrong, please try to store again
These fields can not be empty, must be checked, or have to be valid